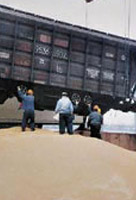 MORPHEUS has an uncompromising approach to business,
but what does working with us mean in the real world scenario ?
It means access to
Any Supplier,
Any Where,
Any Time,
A smarter, faster, more cost-effective supply chain too!

Most importantly though, it means having the support of an expert & experienced proactive team.
A team dedicated to achieving a single goal : getting your goods where they need to be.

We believe in giving our customers a complete piece of mind. No mater how critical the situation, however complex the circumstances, we only make a promise if we can keep it. Ultimately, that's what supply chain is all about. Providing a service you can always rely on. We have the experience, scope and expertise to meet your expectations.

So, if you want the practical solutions for day-to-day freight forwarding problems, if you are searching for a common sense approach when it comes to refocusing your supply chain, or if its simply time to take a fresh look at the way you do business, talk to Morpheus. We will be more than glad to work
with you.