Lead Logistics Provider

MORPHEUS logistics specializes in operating as a supply chain integrator to assemble and manage the resources, capabilities, and technology of its own organization with those of complementary service providers to deliver the most comprehensive supply chain solutions!


Full Container Load shipments
We offer customized multimodal transport solutions from door-to-door through centralized capacity management with
best-of-their-class carriers, you get:

Superior management of available vessel space
Best transit time-to-cost combinations
Highest scheduling flexibility
Competitive Pricing
Less than Container Load Cargo
Whenever you do not need an entire ocean container, Morpheus can combine ("consolidate") several shipments into one container. Together with our choice of highest-quality carriers, you get:
Freight rates based on the actual shipment dimensions and / or weight
Regular departures and arrivals
Highest schedule integrity
Optimum transit times
Project Cargo: For logistically complex shipments, break bulk and other activities needing extra care
Whenever your shipment involves out-of-gauge ("oversized") or heavy cargoes, we offer integrated turnkey project forwarding solutions for all worldwide locations, whether central or remote and inaccessible. Our services involve a dedicated team of specialists to plan, engineer and organize the logistics transaction. You get:
Arrangements for possible modifications to roads and structures
Complete route and transfer point management
Disposition of specialized transport equipment
Air Freight
As an integrated part of Morpheus's service package, our airfreight services give you flexibility and speed when you move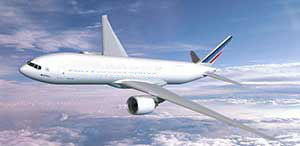 valuable or time-sensitive goods. We offer an extensive global network of offices and dedicated air specialists in key markets. Combined with a selected network of qualified agents, best-in-class air carriers and quality strategic partners, our services cover almost every origin and destination. We offer both full and partial charters and we are committed to meeting any capacity and transit time needs, applying our unified service levels from pick-up to delivery at destination.
All this in addition to the local know-how and unrivalled personal customer service !!
Fairs & Exhibitions
At fairs, you show your expertise / we support you by showing ours!
Trade fairs are small logistics miracles. Under the comprehensive exhibition service, we manage and organize the complete logistics of an exhibition in total anywhere in the world. Our fairs specialists ensure "smooth handling" of your exhibits. They apply their local know-how and global full-service competence for perfect results of all fairs & projects. Furthermore, we organize handling of empties and all formalities including customs clearance and movement under ATA Karnet.
Single Window Concept
Key Account Management: your single point of contact
Our Key Account Management organization covers all fields of a professional customer management
Over the last years, customer demands have changed significantly due to globalization. The demand for complex integrated logistics and IT solutions has increased. To be even more market- oriented, we have a single point of contact for Key accounts: our "Single Window to the Customer"
Supply Chain Consulting
The supply chain determines how maximum value is delivered to its customers.
Supply chain management acts as an integration of the planning, management, and control of value chains, encompassing suppliers, production, physical logistics, and customers. The objective is to achieve superior customer service with minimal total supply chain cost.
Our Supply Chain Management Services help clients develop high-performance supply chains that enable businesses and governments to cost-effectively penetrate new markets and channels, increase sales and enhance differentiation. We help companies capture the advantages of outsourcing their complete supply chain to a single supply chain integrator.
These services encompass:
Supply chain planning and forecasting
Procurement
Inventory management
Inbound/outbound transportation
Warehousing
Fulfillment